In my last post, I wrote about a teaching strategy called "concreteness fading."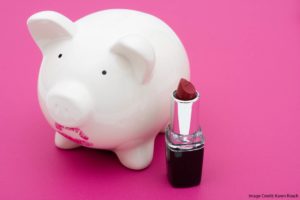 If we start with concrete examples, and gradually transition to abstract formulas, we help our students understand and transfer math knowledge.
I think this technique includes an under-appreciated strength: its name clearly describes what the method advocates.
Here's my point:
The Problem with Catchy Brands
If I, as a researcher or teacher, come up with a cool new teaching idea, I want people to adopt it. Obviously.
And so I'm tempted to come up with an upbeat, catchy name for it. For the sake of example, let's say I devise a method of "awesome teaching."
This brand name has the advantage of zany enthusiasm.
But, it distracts from a conversation about the merits of the method. Now, anyone who articulates doubts about my method seems to argue against being awesome. Which is to say: they seem like a bad person.
This problem came home to me recently when I talked at a (great) school about working memory and its limitations. A teacher, reasonably enough, noted that my argument contradicted some segments of an instructional methodology championed in her district.
Here's the catch: that method's name included the word "authentic" in it.
As a result, I found myself–bizarrely–arguing against "authenticity."
Of course, I'm NOT opposed to being authentic. I am, however, opposed to using teaching methods that overwhelm working memory capacity–even if those methods are branded "authentic."
So, in that case, the word "authentic" simply made it harder to have a sensible, research-based conversation about the teaching methods involved. I felt I had to repeat, over and over, "I'm not against being authentic, I'm against this particular thing that calls itself 'authentic.' "
To be clear: "authentic" isn't the only problem phrase–not by a long shot.
For instance, there's a splendid strategy for giving feedback: one that I regularly encourage.
Alas, it calls itself "wise feedback." Now, anyone who doubts the method seem to oppose being wise while giving feedback. That's an unhelpful burden for those of us who want to rely on research.
Back to "Concreteness Fading"
At this point you'll understand why I like the phrase "concreteness fading."
Unlike other branding phrases ("student-centered," anyone?), it's not trying to sway you with its upbeat perkiness. It's not a brand.
Instead, the label "concreteness fading" describes–literally, if a bit awkwardly–the method itself.
Step 1: Start concrete.
Step 2: Shift from concrete to abstract. (And, because abstract things are less concrete than concrete things, let's us the verb "fade" to describe that shift.)
Other methods include this strength.
"Retrieval practice" means "practice by retrieving, not by reviewing." The name is a literal description.
Lots of people doubt the usefulness of "project-based learning," especially for novice learners. But, the name itself has the benefit of direct clarity. Those who doubt PBL can argue against it without constantly saying "I'm not against X, I'm against this thing called 'X'."
Let me conclude with a plea to people who name teaching methods: the more direct and literal your brand, the more honestly teachers and researchers can discuss it.
And, if the method itself has merit, then that honesty will work in your favor.