Friday, November 19
9:00 AM-1:00 PM
Cost per person: $179 with conference registration.
By advance registration only. Select one of three.
(Cost is $209 if you are not attending the conference.)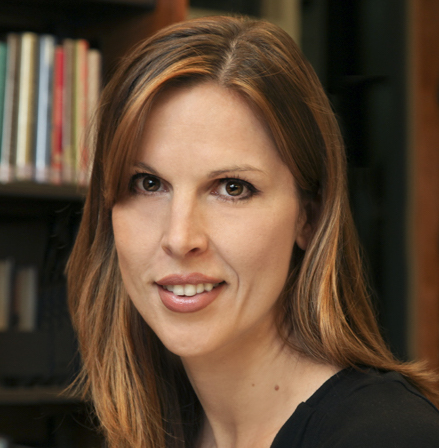 1. Practical Strategies to Reduce Anxiety in the Classroom
Up to one in three children and teenagers are struggling with anxiety in this country. In the time of COVID19, and the subsequent societal changes, anxiety has become ever-present in students of all ages. It is probable that during a pandemic that heavily impacts everyday life, levels of anxiety in children and teens are even higher, and the possibility of subsequent trauma greater. Heroic teachers are facing this challenge with virtually no training in mental health and behavioral principles. Administrators are often in the difficult position of mentoring a distressed teacher who is struggling to support an anxious student. By understanding the role anxiety plays in a student's behavior, proper preventive strategies can be identified that avoid the reward/punishment-based consequences of traditional behavior plans. The focus then becomes the use of preventive strategies and the teaching of coping skills, self-monitoring, and alternative responses. Through case studies, humorous stories, and common challenging situations, this workshop will translate clinical information into easy-to-implement strategies for reducing student anxiety and negative thinking, while increasing self-regulation, accurate thinking, engagement, and self-monitoring.

Jessica Minahan, MEd, BCBA, Licensed and Board-Certified Behavior Analyst; Special Educator; International Consultant to Schools; Author, "Maintaining Relationships, Reducing Anxiety During Remote Learning" (2020, Educational Leadership), "Helping Anxious Kids Move Forward" (2017, Educational Leadership), and The Behavior Code Companion: Strategies, Tools, and Interventions for Supporting Students with Anxiety-Related or Oppositional Behaviors (2014); Co-Author, The Behavior Code: A Practical Guide to Understanding and Teaching the Most Challenging Students (2012)
2. The Neuropsychology of Stress and Trauma: How to Develop a "Trauma Informed" School
This workshop will explore the neural underpinnings of stress, trauma, and emotional dysfunction in children and its impact upon learning. Environmental deprivation, poverty, childhood abuse, witnessing violence, and pandemics can impact both cognitive and social-emotional development in children. There will be a discussion on five steps that schools can take to become more "trauma-informed". Targeted assessment strategies, specific classroom accommodations, and school-based interventions will be presented to assist students in their return to school from the recent pandemic. Schools can enhance emotional wellness through early prevention efforts, appropriate assessment and screening techniques, and an improved school climate to foster emotional growth for all children.

Steven G. Feifer, DEd, NCSP, ABSNP, International Expert and Author in the Field of Learning Disabilities; Faculty Instructor, American Board of School Neuropsychology; Licensed Psychologist, Monocacy Neurodevelopmental Center; Recipient of the 2018 "Outstanding Contribution to the Education and Training of Psychologists" Award by the Maryland Psychological Association; Author, The Neuropsychology of Stress and Trauma: How to Develop a Trauma Informed School (2019); Co-Author, The Neuropsychology of Reading Disorders (2000); Co-Editor, Emotional Disorders: A Neuropsychological, Psychopharmacological, and Educational Perspective (2010)
3. Becoming a Mental Health Sleuth: Detecting and Responding to Mental Health Needs in the Classroom - Boston ONLY
The COVID-19 pandemic continues to have many enduring impacts. One of the most prominent is on the mental health of students. Our students' mental health significantly impacts school attendance, academic performance, social-emotional development, and school safety. Yet, teachers can have a significant impact on the mental health of their students.

This preconference workshop is specifically designed to provide educators both the knowledge and skill in identifying student mental health needs and meeting those needs effectively and compassionately. The workshop will empower educators with the "detective skills" of awareness, observation, identification, and communication of the most common mental health issues in school-aged children that can help in early identification of concerns, assist in improved and timelier interventions, provide effective risk management, enable stronger parent collaboration, and increase student happiness. You will receive a workbook of course materials and a Mental Health Matrix quick reference tool outlining the background, causes, symptoms and foundational interventions for each mental health concern. Students need us to be confident about and effective in meeting the mental health needs they bring us. This pre-conference experience will give you both!

Frank Kros, MSW, JD, Child Advocate; Social Worker; Child Abuse Investigator; Founder and CEO, Kros Learning Group; Member of an elite group trained by principal investigator Dr. Robert Anda on the Adverse Childhood Experiences Study; Past Director of the National At-Risk Education Network (NAREN); Recipient of the 2019 "Advocate of the Year" Award from the Maryland State Council on Child Abuse and Neglect and Maryland Essentials for Childhood; Author, The Upside Down Organization: Reinventing Group Care (2008) and Creating the Upside Down Organization: Transforming Staff to Save Troubled Children (2005)
4. Cultivating Resilience and Post-Traumatic Growth in School Communities
Even as the COVID pandemic enters a new phase and schools begin a "new normal" how can we ensure that we and our communities emerge from this time more resilient than ever? Join Dr. Chris Willard in this workshop to explore the foundations of resilience and post-traumatic growth, looking to positive psychology, neuroscience, and mindfulness as you explore tools that have boosted human resilience, mental health, and learning for generations. This workshop will include many experiential exercises along with simple takeaway tips for yourself and your school communities to help us all "regulate to educate", as we enter this new normal.

Christopher Willard, PsyD, Psychotherapist; Educational Consultant; Lecturer in Psychiatry, Harvard Medical School; Board Member, The Institute for Meditation and Psychotherapy; Author, Mindfulness for Teen Anxiety (2021, 2nd Edition); Co-Author, The Mindfulness Matters Program for Children and Adolescents (2019) and Mindfulness for Teen Depression (2016)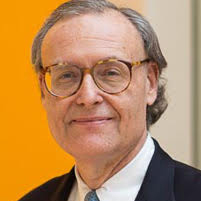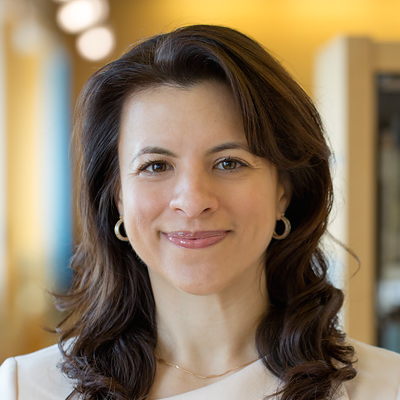 5. Brain Science, Reading, and Dyslexia: From Research, to Practice, to the Summer Slide
This workshop will review what is currently known about the brain basis of reading ability and disability. You will examine how neuroscience knowledge may be translated into educational policies and practices in relation to topics such as diagnosis, prognosis, early identification of children at risk for dyslexia, and identification of children who will or will not benefit from a specific kind of intervention. Also, you will review evidence about the summer slide in reading skills, a topic especially pertinent to changes in learning and teaching during the pandemic period when so many students have been away from normal schooling.

John D.E. Gabrieli, PhD, Director, MIT's Integrated Learning Initiative; Professor of Brain and Cognitive Sciences, Massachusetts Institute of Technology; Co- Author, "Cognitive Neuroscience of Dyslexia" (2018, Language, Speech, and Hearing Services in Schools); and Joanna A. Christodoulou, EdD, Assistant Professor at the MGH Institute of Health Professions; Lecturer, Harvard Graduate School of Education; Research Affiliate, Massachusetts Institute of Technology