Only the main conference is sold out. There is still room to sign up for pre-conference workshops.
Friday, February 17
8:30 AM – 12:30 PM
Cost per person: $189.
By advance registration only. Select one of six.
Add $25 fee if you are not attending the conference.


1. Neuroteach: Brain Science and the Future of Teacher and School Leadership Training

Explore and come help contribute to the design of a first-of-its-kind professional growth tool that moves a teacher or school leader from being a Mind, Brain and Education Science (MBE) research-informed "novice" to becoming an MBE research-informed "leader". This workshop will begin with assessing your current understanding and accuracy of knowledge on MBE research-informed strategies and will build on your knowledge. You will leave the workshop having developed a personalized Mind, Brain and Education Science professional growth plan using MBE research-informed teaching and learning strategies.

Glenn Whitman, MALS, Director, Center for Transformative Teaching and Learning, St. Andrew's Episcopal School; and Ian Kelleher, PhD, Head of Research, Center for Transformative Teaching and Learning, St. Andrew's Episcopal School; Co-Authors, Neuroteach: Brain Science and the Future of Education (2016)


2. Make Learning Personal: Use the UDL Lens to Develop Learners with Agency

Learn what it means to personalize learning and how to create student-centered learning environments in this two-part workshop. Explore personalized learning with a Universal Design for Learning (UDL) lens that helps discover the learner in every child. This UDL framework offers a practical process for teachers to guide students to acquire the necessary skills to become independent and self-directed learners with agency. Also, explore the effectiveness of student-centered, personalized instruction and results from Stanford Graduate School of Education studies documenting successful student-centered schools. You will also engage in conversations on learner profiles and use the design thinking process with the information about different learners to redesign instructional strategies and learning environments.
Barbara Bray, MA, Creative Learning Strategist; Co-Founder, Personalize Learning, LLC; Co-Author, How to Personalize Learning (Forthcoming) and Making Learning Personal (2014); and Diane Friedlaender, PhD, Senior Associate, Stanford Center for Opportunity Policy in Education, Stanford Graduate School of Education; Co-Author of the Research Report, Student-Centered Schools: Closing the Opportunity Gap (2014)
3. Self-Regulation for Learning: Teaching the ABCs of Success

Critical for college and career readiness is our students' personal abilities to appropriately manage their aff ect, behaviors and cognition (ABCs). Self-regulation for learning is the ability to eff ectively balance the ABCs to pursue worthy academic goals. In this workshop, you will learn a holistic approach to assisting students in gaining greater social/emotional well being, developing scholarly behaviors, and acquiring valuable thinking tools to be successful in classrooms and beyond.
Richard M. Cash, EdD, International Speaker and Educator; Author, Self-Regulation in the Classroom: Helping Students Learn How to Learn (2016)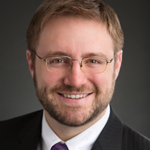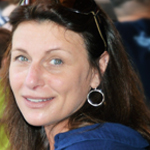 4. Teachers As Designers (Design Thinking Workshop)

Come sharpen your design thinking skills and become connected to a global network of teachers on our platform. Join The Teachers Guild, an open innovation platform out of Stanford IDEO and The Riverdale Country School, for an interactive design workshop where you will create solutions for a key challenge facing education. You will walk away with new and better solutions, the mindset of a designer, and the ability to bring design thinking to your school.
Michael Schurr, MA, Third Grade Co-Teacher and Leader of the Assistant Teacher Mentor Program, Riverdale Country School; Teacher's Coach, IDEO Teacher's Guild; Creator, Design Thinking for Educators Toolkit; Charles Shryock IV, MA, Director of Faculty Development, Bishop McNamara High School; Teacher's Coach, IDEO Teacher's Guild; Ellen Deutscher, BA, Teacher's Coach, IDEO Teacher's Guild; K-12 Education Advisor to David Kelley, Hasso Plattner Institute of Design at Stanford (d.school ); Co-Author, Design Dots (2016); and Jessica Lura, MA, Director of Strategic Initiatives and Partnerships at Bullis Charter School; Teacher's Coach, IDEO Teacher's Guild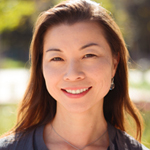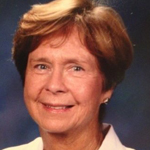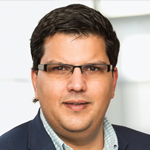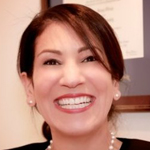 5. Using the Neuroscience of Learning Difficulties to Interpret and Implement 504 Accommodations (For Parents, Teachers and Psychologists)

This workshop will focus on helping teachers and psychologists understand the links between cognition, neuroscience and 504 accommodations. You will begin with an overview of difficulties from the neuroscience perspective. In small groups, led by psychologists and educators, you will discuss the cognitive underpinnings of extended time and other accommodations, and generate effective teaching strategies and recommendations for curriculum. This workshop will emphasize collaboration between parents, teachers and psychologists to maximize the learning potential for all students.
Fumiko Hoeft, MD, PhD, Associate Professor of Child and Adolescent Psychiatry; Director, Laboratory for Educational Neuroscience (brainLENS.org), University of California, San Francisco School of Medicine; Nancy Redding, MEd, Ex-President of the Northern CA Branch of the International Dyslexia Association; Daniel Ansari, PhD, Professor, The Brain and Mind Institute; Principal Investigator, Numerical Cognition Laboratory, The University of Western Ontario; and Nicole S. Ofiesh, PhD, Senior Research Scientist, CAST and Lecturer, Stanford Graduate School of Education; Co-Author, Teaching for the Lifespan (2015)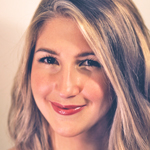 6. The Educator's Guide to Psychological and Brain Research

Learn how to navigate the facts and findings of neuroscience and psychological research in an era when the quality of scientific content that educators come across varies dramatically. This workshop, through lecture, self-reflection and group discussion, is designed to prepare educators to strategically evaluate scientific claims, and make informed decisions about the value they may bring to their personal and professional decision making.
Stephanie Fine Sasse, EdM, Executive Director, The People's Science; Former Teaching Fellow, Harvard Graduate School of Education; Former Editor, LEARNING & the BRAIN Blog