Engage in intensive training n the topics of emotions, social learning, and brain development that have applications in classrooms.
Cost: $695 per person through May 28, 2021 and $795 per person after May 28, 2021
Save $100 per person when registering a group of 3 or more.
Join Us For This Online Summer Institute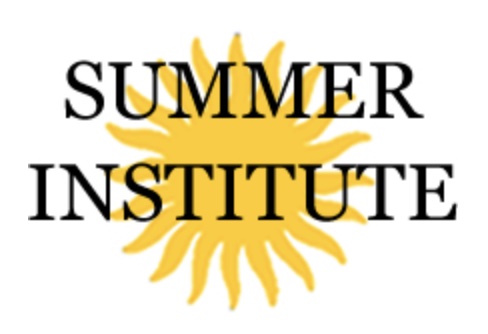 From July 12-16, 2021, Learning & the Brain is offering an online Summer Institute.
In recent years, huge strides have been made in the science of how the brain develops and the fundamental roles of social relationships, emotions, culture, and cognitive opportunities. But what does this mean for educating students? This institute will explore effective ways for educators and clinicians to support a child's healthy social, emotional, and academic growth by building social relationships that are embedded within rich intellectual contexts. This institute will deep-dive into how we can build upon our knowledge about how the brain learns to best support students post-pandemic and beyond. Along the way, you will discuss recent research into how the experiences of students impact their brain and psychosocial development; how the brain develops when students are allowed to drive their own learning; and how what we learned during the COVID-19 pandemic should influence the way school is structured. Through a developmental lens, you will examine the growing abilities and emotional and social needs of children, adolescents, and young adults. To ensure that our work remains hands-on and personal, this workshop is limited to 50 participants.
The Summer Institute Is for:
All Teachers, Special Educators, School Administrators
School Psychologists, Speech and Language Therapists
Learning Specialists, Counselors, Academic Support Staff
At This Institute, You Will:
Understand the brain basis for integrated social, emotional, and academic development and what the science and best schools reveal about how people actually learn
Learn about major networks of the brain, the integrated nature of emotion and cognitive brain changes associated with adolescence, and examine fMRI data, videos, and examples from children and adolescents
Recognize how adversity, bullying, and loneliness impact brain development and mental health
Learn how social experience and culture shape brain development, thinking, and learning across the lifespan
Discuss the effectiveness of various teaching practices, curricula, and policies, and what it means to support the whole child—body, brain, and mind—in school.
Professional Development Credit:
Earn up to 20 hours toward professional development credit for various professionals. For details on credit offered, visit our CE credit page or call our office at 857-444-1500 x1.