This webinar will use Zoom.

This webinar will run from 10:00 am - 4:00 pm ET / 7:00 am - 1:00 pm PT on Saturday, October 10, 2020 for a total of 5 credit hours.
As Albert Einstein said: "Education is what remains after one has forgotten everything he learned", especially when one is memorizing for the test. We have all crammed for exams and forgotten the information as soon as the exam has ended. Getting students to remember what they have learned is challenging in a normal classroom, but how do we improve memory and retention in a virtual setting? This webinar will explore the way all brains learn best and 20 brain-compatible strategies (i.e. metaphor, movement, and music) that facilitate comprehension and retention regardless of whether you are teaching virtually or face-to-face. Learn how to ensure that students still retain content long after the tests are over. Learn ways to facilitate the growth of students' brain cells and the effects of positive and negative thinking on memory, academic achievement, and social emotional learning. To help in this challenging time, you will also learn the 10 things that brain research can strengthen immunity and lengthen life!
LEARNING OBJECTIVES
Participants will learn be able to:
Discover 20 strategies that take advantage of the way all brains learn best

Recall facts regarding the physiology of the brain as those facts pertain to increased comprehension and retention

Ascertain five elements which teachers must use to facilitate the growth of students' brain cells

Analyze the effects of positive and negative thinking on academic achievement and social and emotional learning

Delineate 10 characteristics of a brain-compatible classroom

Identify 10 things about the brain that keeps adults healthier

Develop virtual and face-to-face lesson plans which adhere to brain research and incorporate brain-compatible strategies
WHO SHOULD ATTEND
This workshop is applicable for all general and special education teachers of all grade levels and all content areas (PreK-12): school administrators, instructional coaches, and counselors of all grade levels, as well as college and university professors..
WORKSHOP LEADER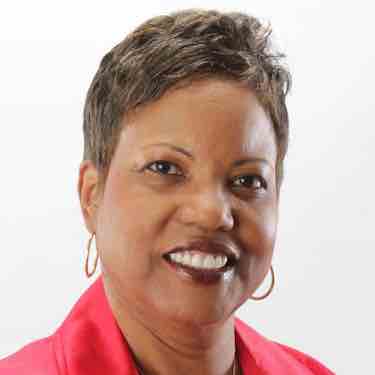 Marcia Tate, EdD, is the former executive director of professional development for the DeKalb County School System in Decatur, Georgia. During her 30-year career with the district, she has been a classroom teacher, reading specialist, language arts coordinator, and staff development executive director. For the last 16 years, as CEO of Developing Minds Inc., she has presented workshops to over 500,000 educators on five continents. She is the author of eight bestsellers, including those books contained in the immensely popular Worksheets Don't Grow Dendrites: 20 Instructional Strategies that Engage the Brain series. Participants in her workshops refer to them as some of the best they have ever experienced since Dr. Tate models the 20 strategies in her books to actively engage her audiences.