Engage in intensive training to understand the neuroscience underlying learning disabilities and interventions for these disabilities.
Cost: $1,995
Join Us This July in Santa Barbara, CA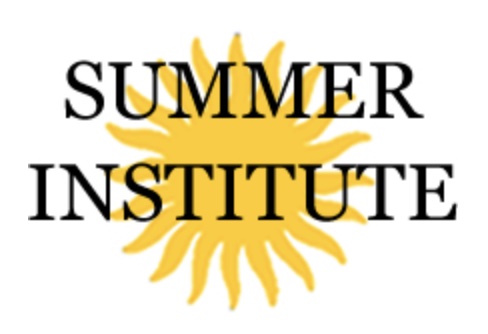 From July 16 -20, 2018 Learning & the Brain is offering a Summer Institute on the oceanside campus of UCSB.
This Institute will focus on how to apply neuroscientific research to develop individualized interventions for students with learning disabilities. You will learn how to classify learning disorders into distinct categories or subtypes based upon critical neurodevelopmental markers inherent within the child.
Dr. Feifer will show how to link each learning disorder's subtype in reading, writing, spelling, and math with scores of evidence-based interventions. The use of neuropsychological assessment will be discussed as the primary means to identify children who have not responded to standard protocol interventions. You will have the opportunity to create individualized interventions for children with learning needs. This Institute is designed to be an intense, hands-on workshop with group projects and therefore is limited to 40 participants.
The Summer Institute Is for:
K-12 Teachers, Administrators
Reading Specialists
Special Educators
School and Clinical Psychologists
Speech and Language Therapists
School Clinicians
College Professors
You Will Learn to:
Professional Development Credit:
Earn up to 20 hours toward professional development credit for various professionals. For details on credit offered, visit our CE credit page or call our office at 781-449-4010 ext. 104. Note: credits are not provided by the University of California, Santa Barbara.
Accommodations and Meals:
Interaction between faculty and participants outside the classroom is an integral part of the Institute. To foster this total immersion learning environment, participants are housed in undergraduate dormitory accommodations on the UC Santa Barbara campus. The dormitory rooms are located in the recently opened Sierra Madre complex located on the Goleta side of the UC Santa Barbara campus. Participants are assigned to their own bedroom in a shared two-bedroom apartment with each participant having their own bathroom. Linens are provided. All facilities are ADA compliant. The Institute provides four nights lodging with an arrival date of July 16 and a departure date of July 20. If you are interested in making your own accommodations off-campus or would like to arrange an early arrival on campus, please call us at 781-449-4010 x 101. Please check the online schedule for information on the meals provided. Note: The UCSB campus is a smoke-free campus.