Held at the Holiday Inn Boston-Dedham (see directions to the left)
8:15am - 2:30pm
This seminar delves into the psychology and neuroscience of long-term memory formation, exploring specific classroom strategies that make learning easier and teaching more effective. The seminar begins with a review of working memory (WM), an essential cognitive capacity that combines and integrates new information with prior knowledge. After exploring the temporal and spatial limitations of WM, you will practice three key skills: identifying the academic work that overwhelms WM most quickly, recognizing WM overload in the classroom, and using research-supported strategies to avoid and solve WM problems. You will then examine the latest research into the formation of long-term memories, focusing especially on the desirable difficulties that promote encoding, consolidation, and retrieval of new material. With an emphatic focus on the practical, this seminar will offer practical strategies for lesson plans, syllabi, homework and assessment and will also emphasize the importance of individual differences among both teachers and students in creating effective classrooms.
Download Seminar Brochure (pdf)

LEARNING OBJECTIVES
Recognize working memory's essential role in learning
Employ multiple strategies for anticipating when working memory might be overwhelmed, responding to students when it is, and discovering what teachers can do to eliminate working memory problems
Describe the neural basis of long-term memory formation
Develop classroom techniques that promote encoding, consolidation and retrieval
Apply "desirable difficulties," "blank page review," and "revising prior misconceptions" as key strategies for long-term memory development
Explain the benefits and limitations of brain research in supporting and enhancing classroom practice
WHO SHOULD ATTEND
This seminar offers both practical classroom suggestions and illustrative cognitive frameworks for K-16 classroom teachers, academic administrators and school leaders.

WORKSHOP LEADER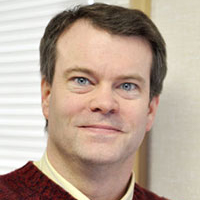 Andrew Watson, MEd, MA, began his classroom life as a high-school English teacher in 1988, and has been working in or near schools ever since. In 2011, he earned his MEd from the Mind, Brain and Education program at Harvard Graduate School of Education. As President of "Translate the Brain," Andrew Watson now works with teachers, students, administrators and parents to make learning easier and teaching more effective. He has presented at schools and workshops across the country and serves as an adviser to several organizations, including "The People's Science" and "The Brain Education Project."