Create a custom, research-based plan of action for change.
Register for the Learning ghj_amp the Brain Summer Institute
Cost: $2,275

Join Us in July in Harvard Square for a Hands-on Workshop

From July 17-20, 2012, Learning ghj_amp the Brain will offer a Summer Institute in the heart of Harvard Square.


Recent research in neuroscience, cognitive psychology and behavioral economics offers ever deeper insight into how people learn and behave. But how do we turn this emerging knowledge into solid instructional practice? Participants in this institute will work in teams on projects of their own choosing to move through an iterative process for gathering and translating research into action plans. Interactive lectures will unravel current research on building skills, developing understanding and modifying behavior as well as the latest learning technologies. Facilitated project time will be devoted to leveraging the research and new technologies into innovative ideas and programs. The institute is designed to be an intense, hands-on workshop with
group projects and is therefore limited to 35 participants.
The Summer Institute is for:
Use cognitive and behavioral research to identify and articulate causes and possible solutions to instructional problems

Mix knowledge across domains to generate research-based innovations in education

Devise an iterative development and implementation path to refine and revise innovations into workable solutions

Apply technology in the service of instructional goals

Appropriately leverage gaming principles (gamification) and behavioral economics research for learning and motivation

Embrace failure as a powerful part of learning
Format
The institute is structured around tackling specific educational problems of the participants choosing. You are encouraged to come in teams of 2 to 3 with a shared interest, which will form the basis for problem definition and project work. Individual participants will be paired with projects of common interest. The Institute is structured into 6 half-day workshops each with its own deliverable designed to move your project forward. Each workshop includes lecture, reflection and deliverable development. Deliverables will be posted on a wiki for sharing and review among the participants. Full participation is expected among all participants. Full-time participation and preparation are expected throughout the Institute.
This Learning ghj_amp the Brain Summer Institute will be led by Dr. David Dockterman and assisted by Maria Flanagan. The program is designed to help individuals and school teams develop the knowledge, skills and strategies necessary to implement new educational technologies in the classroom. The program offers participants an intensive professional development experience, drawing on the work of Dr. Dockterman. This course is designed for educators with no prior background in educational technology. Particpants should bring their own laptop or tablet.
Meals, lodging and course materials are provided.
About Dr. David Dockterman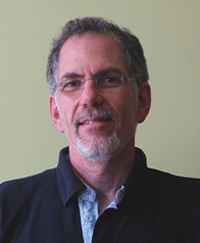 David Dockterman, EdD, earned his doctorate from Harvard University and is now an Adjunct Lecturer at the Harvard Graduate School of Education. His project-based course in the Technology, Innovation, and Education department guides students in the use of cutting edge research for innovative instructional design with technology. Dockterman draws on research across domains, from cognitive neuroscience to behavioral economics to evolutionary biology, to broaden thinking and possibilities.

Dr. Dockterman is also one of the founders of Tom Snyder Productions, a leading developer and publisher of educational technology that is now part of Scholastic Education, where Dockterman serves as Chief Architect, Learning Sciences. He has guided the development of scores of award-winning educational software programs, including Decisions, Decisions, TimeLiner, FASTT Math, and Fraction Nation. He also co-created and co-wrote Science Court, an animated science program that was part of ABC's Saturday morning lineup for kids


Before joining Tom Snyder Productions, Dockterman taught high-school social studies. He has dedicated himself to supporting classroom teaching and the successful integration of technology into schools. "Dock" enjoys family time and community volunteer work.
About Maria Flanagan
Maria Flanagan, EdM, is an experienced designer and producer of educational technology programs. She has led the development of programs for a wide variety of learning needs in math, science and language arts. Maria has created several innovative and effective programs published by Scholastic and Tom Snyder Productions, such as Fraction Nation, GO Solve Word Problems and Rainforest Researchers.
Maria has a master's degree from the Harvard Graduate School of Education and has recently been a teaching fellow for David Dockterman's Innovation by Design course.
Professional Development Credit
This program provides a total of 22 hours toward professional development credit for various professionals. For types of credit offered, or to find out about additional engaged hours toward professional development credit, call our office at 781-449-4010 ext. 102. Note: Credits are not provided by Harvard University.
Accommodations
Interaction between faculty and participants outside the classroom is an integral part of the Institute. To foster this total immersion learning environment, participants are housed in their own rooms at the Harvard Square Hotel in Cambridge, MA. The hotel is located in Harvard Square and a short walk to the Harvard Faculty Club, the site of the workshop. All facilities are ADA compliant. If you are interested in making your own accommodations off-campus, please call us at 781-449-4010 x 101 for a reduced rate.