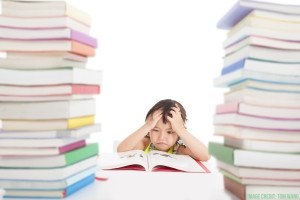 Back in October, I posted a link to a pro-homework argument. Again today, I've stumbled across another–this one summarizing John Hattie's Visible Learning on the subject.
Author Tom Sherrington makes two general points.
First: the question "does homework help students learn" is too broad. We need to narrow it down. What age student are we discussing? What kind of homework are they doing? What discipline are they studying?
This first point is often worth making. If someone asks you, "Is technology good for learning?" remember that the question is too big to answer sensibly. Likewise: "does gender matter for learning?" Or "can we train brains?"
Research can answer narrow question very well. The bigger the question, the less certain our answer.
Second: the brief answer to the question is: homework is helpful for older students, but not for younger ones.
Of course, as outlined above, that brief answer requires lots of elaboration.