Over at the Cult of Pedagogy, Jennifer Gonzalez has a FANTASTIC post summarizing lots of research on note-taking.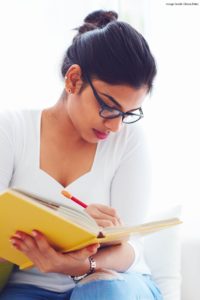 Some headlines:
Note-taking is a skill we should teach.
Visuals improve notes.
Pauses for revision and reflection help a lot.
I should note: Gonzalez cites the well-known Mueller & Oppenheimer study showing that handwritten notes help learning more than laptop notes do. Long-time readers know that I don't think this study supports that conclusion.
In fact: I think it suggests that the opposite is true. My argument is here.
Despite our disagreement on this one point, there's so much to savor in this summary that I recommend it highly.