In the debates between "progressive" and "traditional" educational theories, few arguments rage hotter than the battle between project based learning and direct instruction.
PBL's proponents take a constructivist perspective. They argue that people learn by building their own meaning from discrete units of information.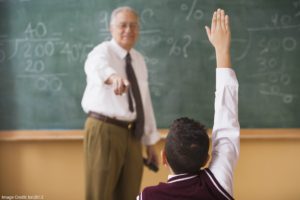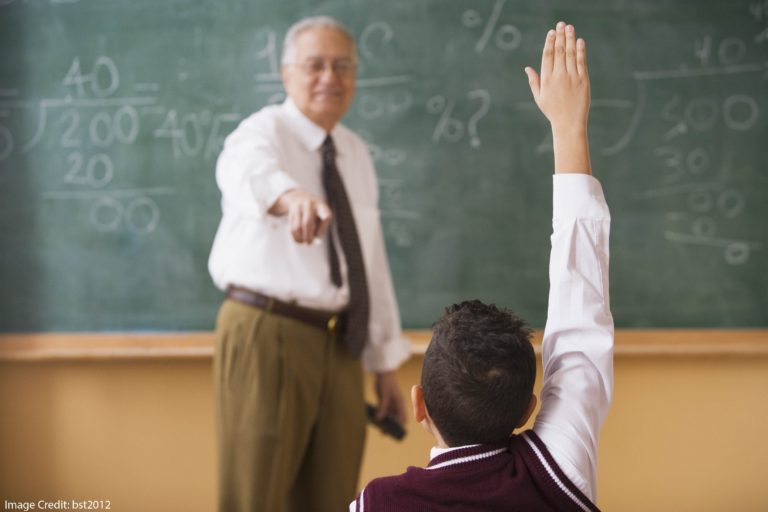 In this view, teachers can't simply download conclusions into students' brains. We can't, that is, just tell students the right answer.
Instead, we should let them wrestle with complexities and come to their own enduring understanding of the material they're learning.
An Alternative Perspective: The Benefits of Direct Instruction
In a recent meta-analysis, Jean Stockard's team argues that direct instruction clearly works.
Looking at 300+ studies from over 50 years, they conclude that DI benefits students in every grade, in a variety of racial and ethnic groups, with a variety of learning differences, from every socio-economic background.
Of course, this research conclusion challenges some often-repeated assurances that direct instruction simply can't help students learn.
(The recent meta-analysis is, unfortunately, behind a paywall. You can, however, see some impressive graphs in an earlier white paper by Stockard.)
Another Alternative Perspective: Reinterpreting "Constructivism"
Interestingly, Stockard doesn't disagree with a constructivist understanding of learning. Instead, she sees direct instruction as a kind of constructivism.
"DI shares with constuctivism the important basic understanding that students interpret and make sense of information with which they are presented. The difference lies in the nature of the information given to students, with DI theorists stressing the importance of very carefully choosing and structuring examples so they are as clear and unambiguous as possible."
(This quotation comes from a brief pre-publication excerpt of the meta-analysis, which you can find here.)
In other words: in Stockard's view, the difference between PBL and DI isn't that one is constructivist and the other isn't.
Instead, these theories disagree about the kind of information that allows students to learn most effectively.
Simply put: PBL theorists think that relatively more, relatively unstructured information helps students in their mental building projects. DI theorists think that relatively less, relatively tightly structured information benefits students.
Stockard makes her own views quite plain:
"It is clear that students make sense of and interpret the information that they are given–but that their learning is enhanced only when the information presented is explicit, logically organized, and clearly sequenced. To do anything less shirks the responsibility of effective instruction."
You might mentally add a "mic drop" at the end of that passage.
Other Sources
Of course, lots of people write on this topic.
John Hattie's meta-meta-analyses have shown DI to be quite effective. This Hattie website, for example, shows an effect size of 0.60. (For Problem based learning, it's 0.12; for Inquiry based teaching, it's 0.35.)
If you like a feisty blogger on this topic, Greg Ashman consistently champions direct instruction.
And, I've written about the difficulties of measuring PBL's success here.