This webinar will run from 10:00 am - 12:00 pm ET / 7:00 am - 9:00 am PT on April 29, 2023 for a total of 2 credit hours.
For those who cannot attend the live webinar on April 29, a recording of the webinar will be available for a week following the live webinar. CE credit is only available for live attendance.
This webinar will examine reading from a brain-based educational perspective, as well as discuss current literacy trends in the United States in the aftermath of a worldwide pandemic. The primary focus of the presentation will be to differentiate "dyslexia" from other reading disorders, as well as to classify developmental reading disorders into four distinct subtypes: 1) dysphonetic dyslexia; 2) surface dyslexia; 3) mixed dyslexia; and 4) reading comprehension deficits. There will be a discussion matching each reading disorders' subtype with scores of research-based interventions. The use of a neuropsychological paradigm to discuss multiple facets of the reading process including phonemic awareness, phonological processing, orthographic processing, working memory, and executive functioning will be included. Lastly, specific models of assessment will be featured, including the use of a diagnostic educational assessment battery to examine the underlying cognitive and linguistic processes that support proficient reading skills.
LEARNING OBJECTIVES
Participants will be able to:
Discuss current literacy rates in the United States and the prevalence rate of dyslexia.
Learn about specific neural circuits that underscore phonological development, orthographic development, and reading comprehension skills.
Explore the four subtypes of reading disabilities, and link scores of research-based interventions and relevant classroom strategies to address each subtype.
Explain the differences between implementing a traditional achievement test to diagnose reading disorders in children versus a diagnostic achievement test.

WHO SHOULD ATTEND
This seminar is appropriate for school psychologists, special education teachers, reading teachers and specialists, speech and language therapists, general education teachers, administrators, parents, and private practice psychologists.
WORKSHOP LEADER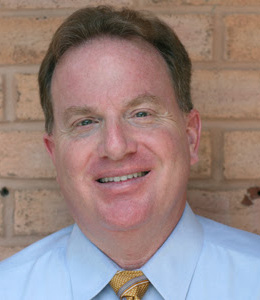 Steven G. Feifer, DEd, ABSNP is dually trained as both a nationally certified school psychologist and board certified pediatric neuropsychologist, having completed research stints at the National Institutes of Health. He has more than 20 years of experience working directly in the schools, and is currently in private practice assessing children at the Monocacy Neurodevelopmental Center in Frederick, Maryland. Dr. Feifer has earned numerous distinctions throughout his career including being awarded the Maryland School Psychologist of the Year, the National School Psychologist of the Year, and recently received the Outstanding Contribution to the Education and Training of Psychologists award by the Maryland Psychological Association. He remains a popular speaker at many state and national conferences, and has authored eight books and numerous research articles on learning and emotional disorders in children. Lastly, Dr. Feifer has also authored three tests on diagnosing learning disabilities in children, all of which are published by PAR.