This webinar will use Zoom.

This webinar will run from 12:00 pm - 3:15 pm ET / 9:00 am - 12:15 pm PT on Saturday, June 5, 2021 for a total of 3 credit hours.
For those who cannot attend the live webinar on June 5, a recording will be available to stream for one week following the live webinar.

This school year has been a tough one, with the pandemic, learning to teach online, and navigating constant uncertainty. Now as the coronavirus recedes and schools return to in-person, perhaps it's time to focus on our own resilience needs. Resiliency - that ability to "bounce back" after setbacks and to persist in the face of stress and adversity - is an essential skill for educators, especially now. Because the profession continues to be stressful and unpredictable at times, educators need to develop, practice, and refine their own resiliency before they attempt to support students. Based on the popular book of the same title, this relevant, interactive, and fun session will provide you with techniques, strategies, and methods that help to build your resiliency so you can help your own students become more resilient.

LEARNING OBJECTIVES
Participants will be able to:
Define resilience and explain why it matters for teacher success
Sort and analyze evidence-based strategies that build resilience in educators
Consider the development of their own resiliency and identify specific techniques to implement
WHO SHOULD ATTEND
K-12 Classroom Teachers, Administrators
WORKSHOP LEADER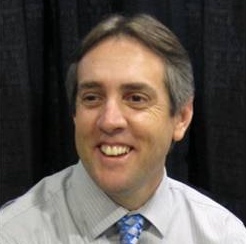 Bryan Harris, EdD, has been an educator for over 25 years. He has served as a classroom teacher, an elementary school principal, and a district level director. Now working full time as an author, speaker, and consultant he has trained over 18,000 educators in powerful and effective strategies that increase student engagement and achievement. He is known for his engaging trainings and presentations that demonstrate relevant and practical strategies. He is the author of 6 books including the popular 2020 book titled 17 Things Resilient Teachers Do (and 4 things they hardly ever do).
.