This webinar will use Zoom.

This webinar will run from 12:00 pm - 3:15 pm ET / 9:00 am - 12:15 pm PT on Saturday, May 22, 2021 for a total of 3 credit hours.
For those who cannot attend the live webinar on May 22, a recording will be available to stream for one week following the live webinar.
Universal Design for Learning (UDL) allows for one of the most dynamic paradigm shifts in education today. What is UDL and how can teachers implement it in the classroom? Far from a fad, differentiated instruction, or simply technology, UDL is based on cognitive neuroscience and the science of cognitive diversity. It allows teachers to provide multiple methods of success for students. All students should be able to demonstrate what they know and can do while keeping the goals and objectives of a curriculum at the same high level for all learners.

UDL is a critical piece in all state standards. The term Universal Design for Learning means a scientifically valid framework for guiding educational practice that: (A) provides flexibility in the ways information is presented, in the ways students respond or demonstrate knowledge and skills, and in the ways students are engaged; and (B) reduces barriers in instruction, provides appropriate accommodations, supports, and challenges, and maintains high achievement expectations for all students, including students with disabilities and students who are limited English proficient. Explore how to present content and information in ways that motivate learning and help students learn.

LEARNING OBJECTIVES
Using the science of cognitive diversity and the UDL paradigm, educators will learn to:
Present content and information in different ways
Differentiate the ways students can express what they know
Stimulate interest and motivation for learning
Consider the role of cognition and executive functioning in the application of UDL, planning, and assessment
Identify three ways to implement UDL immediately in the classroom
WHO SHOULD ATTEND
This workshop is appropriate for all administrators and teachers of late elementary school through high school.
WORKSHOP LEADER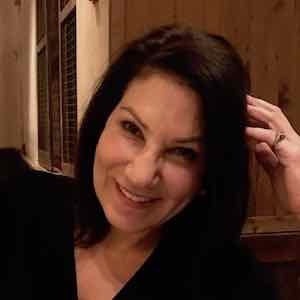 Nicole Ofiesh, PhD, is a cognitive behavioral scientist with expertise in the intersection of learning and adulthood. She applies this knowledge with an understanding of context and culture to explain how people learn as individuals. With a focus on "the missing middle", the time between high school and retirement, she believes an understanding of how cognition and the brain is associated with learning and performance is critical to preparing people for the needs of the 21st and 22nd centuries. Her early research brought her to the importance of self-awareness of learning and cognition. She has been in hundreds of K-college classrooms and corporations over the years teaching and mentoring educators, administrators and professionals from line workers to medical doctors. She is Chief Innovation Officer of Potentia Institute 21 and former Executive Director of the Stanford Schwab Learning Center and UDL Innovation Studio at Stanford, a hub where researchers, faculty, students, and technology developers can employ design thinking to meet the needs of the widest population of people. Dr. Ofiesh is the author of Teaching for the Lifespan (Corwin, 2016), and over 25 journal articles. She is a regularly invited speaker.