Engage in intensive training on the topics of executive functions and memory that have applications in classrooms.
Cost: $695 per person through May 28, 2021 and $795 per person after May 28, 2021
Save $100 per person when registering a group of 3 or more.

Join Us For This Online Summer Institute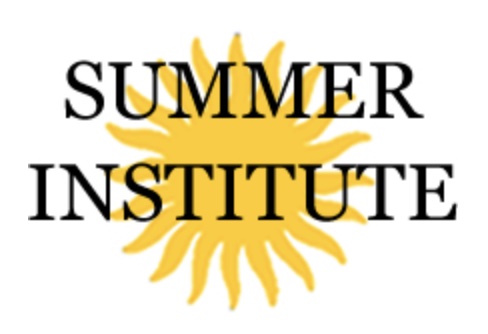 From July 26 - 30, 2021, Learning & the Brain is offering an online Summer Institute.
This course will help participants gain a deeper understanding of executive functions and how executive function deficits impact the behavior and academic production of children and adolescents. Participants will gain state-of-the-art knowledge of evidence-based methods to help children and adolescents improve their use of executive functions. Ways to discuss executive functions with children, parents and other school staff will be offered, as well as ways to help motivate children and adolescents to ensure their full participation in efforts to help them.

Special emphasis will be placed on how to orient students to intervention efforts and help them move from being externally controlled to internally self-regulated through the use of bridging strategies. Case study examples of assessment and intervention efforts and outcomes with children and adolescents will be discussed throughout the presentation. Participants will leave this workshop energized and with a renewed sense of purpose, a greater knowledge of how to improve executive functions, and a greater realization of how they can have a positive effect on the children, parents and professionals with whom they work.This institute is hands-on and is limited to 50 participants.
The Summer Institute Is for:
All Teachers, Special Educators, School Administrators
School Psychologists, Speech and Language Therapists, Occupational Therapists
Learning Specialists, Counselors, Academic Support Staff
Other Professionals who work with children and adolescents in grades PreK-12
At This Institute, You Will:
Describe a comprehensive model of executive functions
Describe and apply strategies that use external control to help a student function more effectively in school settingst
Describe and apply strategies that help students bridge the gap between being externally controlled and being internally self-regulated
Describe and apply strategies that enable students to improve their use of internally self-regulated strategies to improve their functioning in school settingst
Explain the difference between learning difficulties and producing difficulties
Identify and access sources of information about evidence-based methods that can be used to strengthen student's awareness of when and how to self-regulate
Identify and access sources of information about evidence-based programs that foster executive function development and/or remediate difficulties
Professional Development Credit:
Earn up to 20 hours toward professional development credit for various professionals. For details on credit offered, visit our CE credit page or call our office at 857-444-1500 ext. 1.