Engage in intensive training on applying the lessons from the Science of Learning to the classroom.
Cost: $695 per person through May 28, 2021 and $795 per person after May 28, 2021
Save $100 per person when registering a group of 3 or more.

Join Us for This Online Summer Institute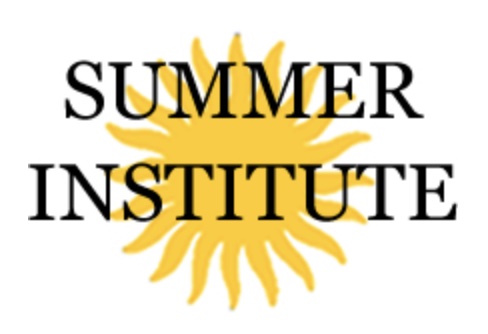 From July 26 - 30, 2021, Learning & the Brain is offering an online Summer Institute.
Perhaps it's time for educators to take the Science of Learning to the next level and create a new "Science of Teaching." Findings from the Science of Learning are not always directly applicable to classroom teaching. So it is often left to educators to derive the promising practices from this promising research, which can have a positive impact in classrooms and teacher's learning goals. So why not create a "Science of Teaching"?

This interactive summer institute will help you take your teaching to that next level by rethinking and redesigning your classroom practice and pedagogy based on these Promising Principles. John Almarode and David Daniel will help you understand how the brain learns and will introduce you to a new Science of Teaching. You will explore such questions as what are those promising principles, where does good practice come from, and how do you design your teaching to include them. They will unpack findings from the Science of Learning, Socio-Emotional Learning, and other relevant areas of inquiry with the specific goal of developing effective and dynamic teaching that maximizes student impact. Working together you will build a personal model of a teacher, understand the models of the learner, and develop a process for effective practice, as well as the mechanisms to demonstrate their success. Teachers will be coached as partners in designing strategies that work in their own context and generating evidence of their impact through a flexible and practical process -- Creating a true Science of Teaching.

Participants are encouraged to bring examples of Promising Principles from the literature as well as interventions, strategies, and practices that they believe work in their own classrooms. This institute is hands-on and is limited to 50 participants..
The Summer Institute Is for:
PreK-12 Teachers
Instructional Leaders and Administrators
Teacher Educators
Other Professionals who work with children and adolescents
At This Institute, You Will:
Describe promising findings from the Science of Learning and the Socio-Emotional Learning literatures
Identify promising principles for your own personal classroom practice
Turn promising principles into promising practices for your classroom
Cultivate an ability to anticipate potential side-effects and/or barriers related to successful implementation
Develop the tools and perspectives to evaluate the impact of your designs
Understand the important role of the teacher as an essential partner in developing a Science of Teaching
Professional Development Credit:
Earn up to 20 hours toward professional development credit for various professionals. For details on credit offered, visit our CE credit page or call our office at 857-444-1500 ext. 1.