This webinar will use Zoom.

This webinar will run from 12:00 pm - 3:15 pm ET / 9:00 am - 12:15 pm PT on Saturday, May 16, 2020 for a total of 3 credit hours.
Whether teaching and learning on a school's campus or from a distance, one thing will not change, the brain is the organ of learning. Imagine then if teachers and school leaders knew more about the most promising research and strategies in Mind, Brain, and Education (MBE) as they design synchronous and asynchronous learning experiences that support the academic, social, and emotional wellbeing of all students. This workshop will use the Science of Learning to teach the Science of Learning. Participant will explore research and strategies on topics such as sleep, cognitive load, learning spaces, meta-cognition, feedback, memory, and executive function in the context of their school and with their students. Participants will leave this workshop with "next day" MBE research-informed strategies as well as resources and frameworks that can be used to navigate the current virtual and future blended school experiences for the adult and student brain.

LEARNING OBJECTIVES
Participants will learn be able to:

Connect, extend, and challenge their current MBE mindset, knowledge, and translation skills
Understand the 3 mindsets that can inform distant learning for students, teachers, schools, districts, parents, and caregivers
Experience MBE research-in our adult, virtual learning environment
Leverage the most promising Mind, Brain, and Education (MBE) research and practices to inform and transform teaching and learning in on-campus and remote school experience
WHO SHOULD ATTEND
This virtual learning experience is applicable to PreK-University teachers of all content areas, school and district leaders, instructional coaches, and all other educators that support the professional learning of teachers and classroom instruction.

WORKSHOP LEADER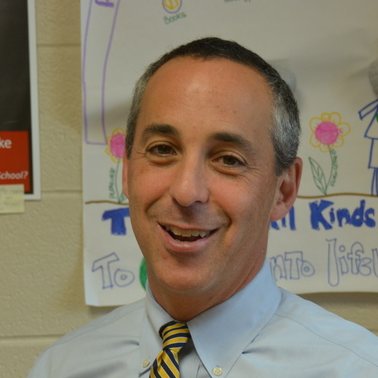 Glenn Whitman, MALS, is a history teacher at St. Andrew's where he also directs the Center for Transformative Teaching and Learning. Glenn is the co-author of Neuroteach: Brain Science and the Future of Education, co-designer of Neureoteach Global as well as co-editor of Think Differently and Deeply, the international publication of the CTTL. Glenn earned his MALS from Dartmouth College and a BA from Dickinson College.

Glenn has presented at more than a dozen public, private, charter, and international school conferences world-wide including: Learning Forward, New Teacher Center Symposium, ASUGSV, SXSWedu, researchEd, National Association of Independent Schools Annual Conference, National Network of Schools in Partnership, and Learning and the Brain Conference. Glenn's most recent publications include: "A Bridge No Longer Too Far: A Case Study of One School's Exploration of the Promise and Possibilities of Mind, Brain, and Education Science for the Future of Education" in Mind, Brain and Education and "Bridging the Gap Between Mind, Brain, and Education Research and Practice: One School's Replicable Model in Impact: The Journal of the Chartered College of Teaching.