This webinar will use Zoom.

This webinar will run from 12:00 pm - 3:15 pm ET / 9:00 am - 12:15 pm PT on Saturday, May 2, 2020 for a total of 3 credit hours.
As teachers, we have all asked this urgent question: "Why don't my students pay attention?" Research from psychology and neuroscience suggests a surprising answer: we're starting with the wrong question.

Rather than thinking of attention as one thing, we should instead consider its three sub-processes – alertness, orienting, and executive attention. Led by Michael Posner and other researchers, we should now think of attention, not as a unified mental process, but rather as a complex behavior with those three sub-processes.

With that three-part framework in mind, we can refocus our classroom work on practical goals based on those sub-processes. How can we moderate students' alertness? How can we help them orient to the correct stimuli? How can we promote executive attention? These fresh questions easily lead to effective teaching strategies. By shifting our focus away from attention to the complex behavior behind attention, we paradoxically find powerful ways to foster attention.

This lively and interactive online seminar will begin with the research, and will include breakout discussions, and concludes with practical strategies that make learning easier and teaching more effective.

LEARNING OBJECTIVES
Participants will learn be able to:
Recognize and define the three core cognitive processes essential to attention
Manage students' alertness: knowing when and how to raise or lower its level
Help students focus appropriately and effectively on classroom topics and materials
Enhance students' executive attention, especially by managing working memory load
Adapt these concepts to their own classrooms – especially during a rapid shift to online learning
Think imaginatively and skeptically about brain research and its applications to teaching
WHO SHOULD ATTEND
This seminar is applicable for K-16 teachers, administrators, instructional coaches, counselors, and other educators who support classroom instruction.

WORKSHOP LEADER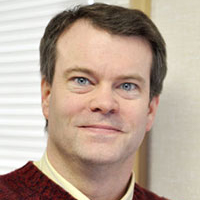 Andrew Watson, MA, EdM, has been connecting brain research with teachers and schools for the better part of a decade. A one-time dean of faculty, and an award-winning teacher with 16 years of experience, Andrew Watson now presents on the classroom uses of neuroscience and psychology research. He is the President of Translate the Brain - an educational consultancy. He is also the author of Learning Begins (2017) and the editor of the LEARNING & THE BRAIN blog.