Space is limited. Registration will close one hour prior to the start of the webinar (3 PM ET / 12 PM PT).
This webinar will use Zoom.

This webinar will run from 4:00 pm - 5:00 pm ET/1:00 pm - 2:00 pm PT on April 14, 15, and 16 for a total of 3 credit hours.
All the new demands and challenges of our world today can make our heads spin and our hearts race. It seems impossible to actually find time to take care of ourselves. And yet, research shows that when we take care of ourselves first, we are actually more helpful to our students and own families. Now more than ever, supporting students' social-emotional wellbeing and academic success starts with us. In this interactive webinar series, you will learn self-care strategies that you can use at home and during your school day. Discover what research says about the positive impact teacher self-care, self-compassion, and stress reduction has on student learning. Learn strategies that you can readily implement to improve self-care and resilience in yourself and your students whether you are navigating online instruction, homeschooling, or when you return to your classroom.
LEARNING OBJECTIVES
Participants will be able to:
Develop your own practical plan for building self-care, self-compassion, and gratitude into your daily life and help students and parents do the same
Learn to recognize your own emotional triggers so that you can practice responding vs. reacting when under pressure
Explore proven strategies to help reduce your stress levels and calm your anxiety
SESSION SCHEDULE

Part One: Knowing Yourself and Why Self Care Matters
Research on teacher self-care and self-compassion
Triggers: Recognizing our own emotional triggers and blind spots
Glimmers: Harnessing the power of the pre-frontal cortex to help calm and heal

Part Two: Mindsets and Mindfulness at Home and at School
Research on Mindsets and Mindfulness
Mindsets: Developing Growth Mindsets for ourselves and our students
Mindfulness: Developing daily mindful practices for ourselves and our students

Part Three: Creating Peaceful Classrooms: Virtual and in School
Research on the power of gratitude for learning
Gratitude: Practices at home and in the classroom
Kindness: Creating kind, peaceful and resilient classrooms

WHO SHOULD ATTEND
This seminar is applicable for K-12 teachers, administrators, instructional coaches, counselors, and other educators that support classroom instruction.

WORKSHOP LEADER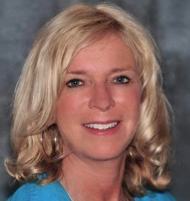 Kathleen M. Kryza, MA, Master Teacher; CIO, Infinite Horizons; Co-Author, Transformative Teaching: Changing Today's Classrooms Culturally, Academically, and Emotionally (2015), Developing Growth Mindsets in the Inspiring Classroom (2011), Inspiring Elementary Learners (2008), Inspiring Middle and Secondary Learners (2007), and Differentiation for Real Classrooms (2009)