There is a lot to learn in the world. Students can't learn everything and educators can't teach everything. What can educators do to help students improve learning and reduce forgetting? How can you use your limited amount of classroom time to ensure that learning sticks? Based on more than a century of research, cognitive scientists have established powerful tools that substantially improve learning for diverse students in all subjects areas, increase retention, and raise educational rigor. Armed with this evidence, it is time for you to transform your teaching and advance learning in your classrooms. In this workshop, cognitive scientist Pooja Agarwal, PhD will illuminate key discoveries and show you practical teaching strategies from the science of learning, including retrieval practice, spaced practice, interleaving, and feedback-driven metacognition. Discover the science of learning and how to unleash it in your classroom.

This seminar runs from 8:15 am to 2:30 pm at the Holiday Inn Boston-Dedham Hotel & Conference Center.
LEARNING OBJECTIVES
Participants will be able to:
• Develop a deep understanding of the powerful teaching strategies derived from the science of learning
• Go behind the scenes and explore some of the key findings from cognitive science research
• Gain insight into how scientifically-based strategies can be effectively implemented without additional preparation, classroom, or grading time
• Think critically about current teaching practices and classroom culture from an evidence-based perspective
• Develop tools to share the science of learning with students and parents, ensuring success inside and outside the classroom
• Identify next steps to transform your teaching and unleash the science of learning in the classroom and beyond
WHO SHOULD ATTEND
This workshop is applicable for for K-12 teachers, instructional coaches, curriculum designers, assessment professionals, and leaders at the school or district level.
WORKSHOP LEADER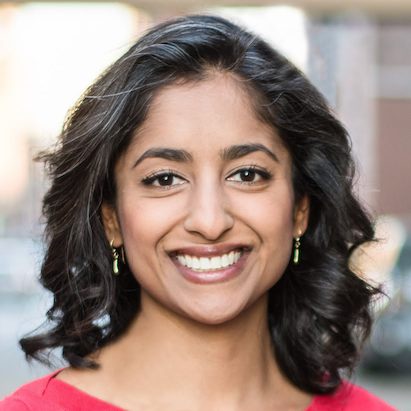 Pooja K. Agarwal, PhD, is a cognitive scientist, an expert in the science of learning, and Founder of RetrievalPractice.org. She has conducted scientific research for more than 15 years, with teaching experience in K-12 and higher education. Dr. Agarwal is an Assistant Professor at the Berklee College of Music and an Adjunct Professor at Vanderbilt University. Her work has been featured in The New York Times, Education Week, and Scientific American, as well as numerous books and podcasts. Her forthcoming book, co-authored with a middle school teacher, is entitles Powerful Teaching: Unleash the Science of Learning.