How do educators create successful readers? Developing an active and engaging reading workshop is one way to support students and help them become independent and successful readers. Through modeling and coaching, student readers learn how to use strategies and deepen their thinking and literacy skills. However, many students rely too heavily on teacher modeling, allowing them to become narrowly focused on reading levels and assignments, and enter our classrooms with a fixed mindset about their reading ability. In this seminar, you will learn how to use intentional teaching strategies to help students shift toward a growth mindset, which will allow your students to appreciate the value of struggle, effort, and feedback in helping them grow. This seminar, based on the research of mindset, will be very practical and filled with teaching moves, classroom video examples, and tools that participants can go back and use right away in their reading classrooms.

This seminar runs from 8:15 am to 2:30 pm at the Holiday Inn Boston-Dedham Hotel & Conference Center.
LEARNING OBJECTIVES
Participants will be able to:
• Apply specific strategies for developing independent and successful readers in different types of classroom settings
• Discover four teacher moves that support a growth mindset and help students take charge of their reading
• Develop an understanding of the common pitfalls and how to avoid them when it comes to reading independence and growth
• Learn tips for how to use mini-lessons, conferences, and small group lessons to foster growth mindsets and a willingness to struggle in students
• How to coach, model, mentor, and provide feedback in ways that guide students to a new way of reading
• Create a plan for how to implement strategies for improving reading in classrooms and schools

WHO SHOULD ATTEND
This seminar is applicable for for K-8 teachers, reading and writing teachers, instructional coaches, special educators, psychologists, social workers, speech-language pathologists, and leaders at the school or district level.
WORKSHOP LEADER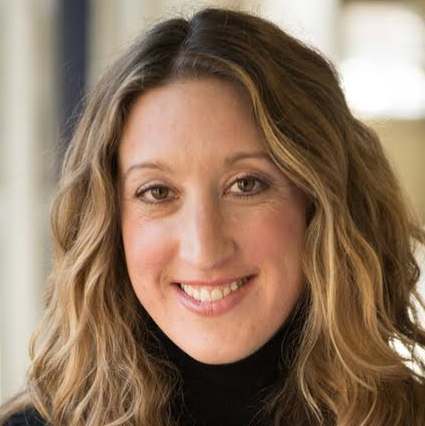 Gravity Goldberg, EdD, is an educational consultant who specializes in student-centered literacy practices, building independence, and instructional decision-making. Her work ranges from demonstrating lessons and leading workshops to developing curriculum and customizing professional development programs. Dr. Goldberg was a former staff developer at the Teachers College Reading and Writing Project and an assistant professor of education at Iona College where she was awarded the Excellence in Teaching honor. She is author of Mindsets and Moves: Strategies That Help Readers Take Charge (2015) and co-author of the series What Do I Teach Readers Tomorrow? (2017) and Conferring With Readers: Supporting Each Student's Growth and Independence (2007).