Engage in intensive training to understand the neuroscience underlying reading and reading disorders.
Cost: $2,195
Join Us This Summer in Cambridge, MA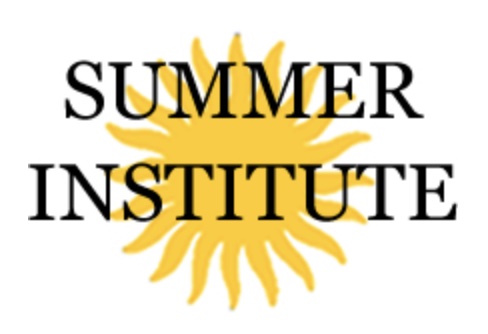 From June 25-28, 2018, Learning & the Brain is offering a Summer Institute on the campus of the Massachusetts Instiute of Technology.

This Institute will review what is currently known about the brain basis of reading ability and disability. Neuroimaging has revealed how plasticity in the child's brain supports learning to read, and how differences in brain structure and function are associated with reading disabilities, such as dyslexia. You will examine how neuroscience knowledge may be translated into educational policies and practices in relation to topics such as diagnosis, prognosis, early identification of children at risk for dyslexia, and identification of children who will or will not benefit from a specific kind of intervention.
Participants will also observe real, live neuroimaging measures including functional magnetic resonance imaging (fMRI) and electroencephalography (EEG). The Institute is designed to be an intense, hands-on workshop with group projects, and therefore is limited to 40 participants.
The Summer Institute Is for:
PreK-12 Teachers and Reading Specialists
Administrators, School Psychologists and School Clinicians
Education Professors and College Professors
You Will Learn to:
Become proficient in understanding the brain basis of typical reading acquisition and reading disorders, such as dyslexia
Delve deeper into recent advances in understanding the psychological basis of reading difficulty
Examine ways neuroscience advances can help to predict reading outcomes
Explore how neuroscience research can measure response to interventions
Recognize how reading acquisition and disorders differ across languages
Evaluate the relevance of neuroscience research for students and teachers and how to be a critical consumer of neuroscience regarding the reading brain
Professional Development Credit:
This program provides up to 20 hours toward professional development credit for various professionals. For details on credit offered, visit our CE credit page or call our office at 781-449-4010 ext. 102. Note: Credits are not provided by MIT.
Accommodations and Meals:
Interaction between faculty and participants outside the classroom is an integral part of the Institute. To foster this total immersion learning environment, participants are housed in their own rooms at the Boston Cambridge Marriott in Kendall Square in Cambridge, MA. The Institute provides three nights lodging with an arrival date of June 25 and departure date of June 28. The hotel is located adjacent to the MIT campus and is close to public transportation. All facilities are ADA compliant. If you are interested in making your own accommodations or would like to extend your stay at the conference hotel, please call us at 781-449-4010 x 101. Please check the online schedule for information on the meals provided.