Engage in intensive training on research-based classroom strategies that promote student success.
Cost: $1,950
Join Us This Summer in Santa Barbara for a Hands-on Workshop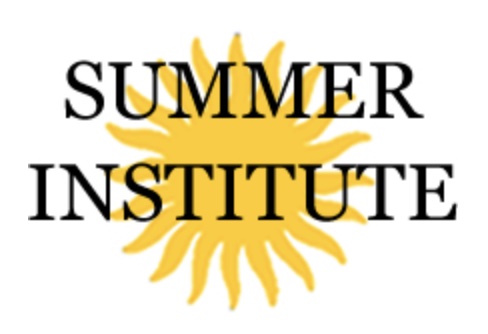 Learning & the Brain is offering this Summer Institute on the oceanside campus of the University of California, Santa Barbara.
In this highly interactive Institute, Kathleen Kryza and Jack Naglieri will teach the four neurocognitive abilities (Planning, Attention, Simultaneous and Successive Processing) that are critical to meeting the academic and social-emotional needs of your students. By merging current knowledge on the neuropsychology of learning with the art of instruction, you will be able to help your students think smarter and ultimately, take charge of their own learning in and beyond school.
Research in the area of conceptualized intelligence as neuro-cognitive processes is providing a clearer picture of intelligence and how children learn, and provides a better understanding of how to teach students to effectively develop their metacognitive skill sets and their academic mindsets. Helping students maximize learning in all areas of life requires quality instructional methods based on an understanding of these cognitive abilities associated with different regions of the brain and ways to measure these abilities. You will leave with doable cognitive strategies that can be readily implemented in your schools and classrooms, and with ways to create a classroom environment that engages students culturally, emotionally, and academically. The Institute will actively engage you in experiencing how to THINK SMART with your students, and is limited to 40 participants.
The Summer Institute Is for:
PreK-12 Teachers, Administrators
Special Education Teachers
Speech-Language Pathologists
School Psychologists
Education and Psychology Professors
You Will Learn to:
Effectively teach strategies for maximum impact, ownership and improved behavioral and academic performance
Understand the relationship between cognition, mindsets, and social-emotional competence
Teach students how to 'Think Smart' and use their neurocognitive and metacognitive abilities efficiently in school and in later life
Use knowledge of students' cognitive strengths and challenges to guide and provide interventions for teachers, parents and the students themselves
Create a safe learning environment that engages all learners (culturally, emotionally, and academically)
Use advances in neuropsychology to better understand intelligence and what it means to be smart
Professional Development Credit:
Earn up to 20 hours toward professional development credit for various professionals. For details on credit offered, visit our CE credit page or call our office at 781-449-4010 ext. 102. Note: credits are not provided by the University of California, Santa Barbara.
Accommodations and Meals:
Interaction between faculty and participants outside the classroom is an integral part of the Institute. To foster this total immersion learning environment, participants are housed in undergraduate dormitory accommodations on the UC Santa Barbara campus. The dormitory rooms are located in the recently opened Sierra Madre complex. Participants are assigned to their own bedroom in a shared two-bedroom apartment with each participant having their own bathroom. Linens are provided. All facilities are ADA compliant. The Institute provides four nights lodging with an arrival date of July 10 and a departure date of July 14. If you are interested in making your own accommodations off-campus or would like to arrange an early arrival on campus, please call us at 781-449-4010 x 101. Please check the online schedule for information on the meals provided. Note: The UCSB campus is a smoke-free campus.