Why are my students struggling with reading even though they are receiving appropriate interventions? Often, executive function difficulties are the source of reading issues with students who continue to struggle despite the best efforts of teachers and specialists. In this session, you will learn about executive functions and how they are involved in learning and classroom production. You will also learn how executive functions are involved in learning to read and how they are used to integrate reading skills so that the act of reading can occur in an efficient and productive manner. Interventions for helping students improve their use of executive functions inside the classroom will be discussed. You will acquire techniques that can be used with struggling readers to help those students overcome executive function difficulties and improve reading proficiency. The role of motivation in learning to read will be addressed as well as the interplay between motivation and executive functions. You will leave with techniques for increasing students' motivation for full engagement in intervention efforts.

Workshop runs from 8:15am-2:30pm.
LEARNING OBJECTIVES
Participants will be able to:
• Describe how executive functions are involved in classroom production
• Explain the role of executive functions in the act of reading
• Understand how executive function difficulties can impact the act of reading
• Show how motivation impacts intervention efforts
• Apply assessment techniques to determine the extent to which executive function difficulties are impacting reading proficiency
• Implement instructional techniques that address reading problems related to executive function difficulties

WHO SHOULD ATTEND
This seminar is applicable for teachers, special educators, psychologists, social workers, speech-language pathologists, literacy specialists, and school and district level administrators.

WORKSHOP LEADER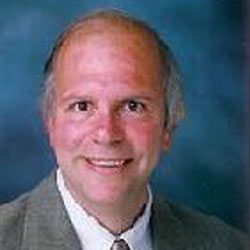 George McCloskey, PhD, is a Professor and Director of School Psychology Research in the Psychology Department of the Philadelphia College of Osteopathic Medicine and holds Diplomate status with the American Academy of Pediatric Neuropsychology. Dr. McCloskey is the lead author of the books Assessment and Intervention for Executive Function Difficulties (2008) and Essentials of Executive Functions Assessment (2012) and his most recent writing on interventions for executive function and executive skills difficulties appears in the book Essentials of Planning, Selecting, and Tailoring Interventions for Unique Learners (2014).