Join Us in July in Cape Cod
From July 9-12, 2013, Learning ghj_amp the Brain will offer a Summer Institute in the heart of Cape Cod.

This institute will focus on new global concepts for education known as "21

st

Century Skills." The last major changes to curriculum took place in the late 1800's as a response to the sudden growth in societal and human capital needs. However, today's 21

st

century bears little resemblance to the 19

th

century so curricula needs to be deeply redesigned. You will learn what experts say about future needs and new ways to teach and develop strategies to promote the new 21

st

century requirements for Knowledge, Skills, Character and Metacognition. Through online research, group projects and neuroscience, you will re-examine STEM and Humanities/Arts, explore new educational technologies, and broaden your practice to include inquiry, debate, design, artistic expression and well-being. The Institute is designed to be an intense, hands-on workshop and therefore is limited to 35 participants.
The Summer Institute Is for:
You Will Learn to:
Understand the complex future facing humanity and students caused by technology and human factors
Re-prioritize knowledge, skills, character and metacognition in the curriculum
Delve deeper into specific knowledge facets that need to be rethought in schools: STEM, Humanities, Education Technology

Co-design new approaches at the system and classroom levels for modern knowledge (computers, robotics, etc.), skills

(creativity in particular), character (moral, not just performance-related) and metacognition (reflection on this new knowledge)

Rethink educational practices for the new economy

Examine practice centered approaches for teaching skills, character and metacognition effectively such as inquiry, debate, design, artistic expression and well-being
The Summer Insittute Will Cover:
Why:

The World We Live In
Impact of Technology
Creativity and Innovation

What:

Relevance of Knowledge
Rethinking Skills
Role of Character
Importance of Metacognition

How:

Neuroscience of Learning
STEM and Humanities/Arts
Education Technology
Format
Active participation is expected throughout this Institute. Ample time will be devoted to group activities, for a judicious blend between lectures and inquiries.
About the Institute
This Learning ghj_amp the Brain Summer Institute will be led by Charles K. Fadel. The program is designed to help individuals and school teams rethink and learn how to redesign curricula. This course is designed for educators with no prior background in neuroscience.
All sessions will take place at the Hyannis Resort and Conference Center in Hyannis, MA. Attendees will stay on location. Meals, lodging and course materials are provided.
About Charles K. Fadel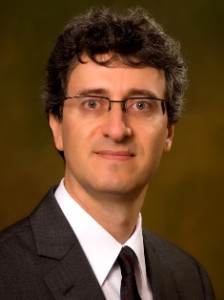 Charles K. Fadel, MBA, Founder and Chairman of Curriculum Redesig is a global education leader and expert, author and inventor. He is a Visiting Practitioner in the Mind, Brain and Education Program at the

Harvard Graduate School of Education

and a Visiting Lecturer at

Wharton/UPenn

. Mr. Fadel is the former Global Education Lead at Cisco Systems where he was Cisco's representative on the Partnership for 21

st

Century Skills. He is a frequent speaker on technology and global education issues and has advised school systems in the United States and around the world. He is also the co-author of the book 21

st

Century Skills - Learning for Life in our Times (2009).
Professional Development Credit
This program provides a total of 22 hours toward professional development credit for various professionals. For types of credit offered, or to find out about additional engaged hours toward professional development credit, call our office at 781-449-4010 ext. 102. Note: Credits are not provided by Harvard University.
Accommodations
Interaction between faculty and participants outside the classroom is an integral part of the Institute. To foster this total immersion learning environment, participants are housed in their own rooms at the Hyannis Resort and Conference Center in Hyannis, MA. Each attendee has their own private hotel room beginning on July 9 and departing on July 12. The resort is located not far from beaches and other local attractions. Accommodations are ADA compliant. If you are interested in making your own accommodations or would like to extend your stay at the conference hotel, please call us at 781-449-4010 x 101. Please check the online schedule for information on the meals provided.